CRR de Boulogne Billancourt - PSPBB
​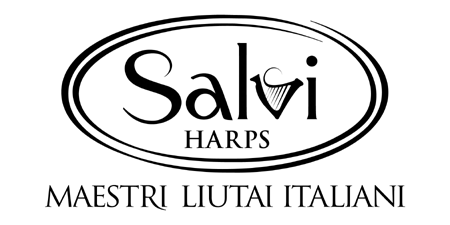 Anne Ricquebourg graduated in 1989 at CNSMD de Lyon in Fabrice Pierre's class, before entering CNSMD de Paris with unanimity of jury in Marie-Claire Jamet's class.
​
In 1987, she is laureate of Festival d'Automne "Jeunes Solistes" competition and founded the Trio Opus 93 (flute, saxophone, harp), which was reward in 1997 by Fondation Cziffra. She is a member since then of Ensemble TM+, working on contemporary works.
​
She takes par into Carpe Diem ensemble projects and often performs with soprano Françoise Masset, trio Les Eclats (flute, viola, hap), and Helios quartet. She performs in recitals, as soloist or in chamber music concerts in Paris (Salles Gaveau, Cortot, Pleyel, Cathédrale Notre-Dame, Eglise Saint-Roch, Saint-Louis des Invalides…), in France and abroad (Switzerland, England, Germany, Danemark, Austria, Czech Republic, Marroco, Egypt …).
​
Anne Ricquebourg performed with many symphonic orchestras, conducted by prestigious conductors as Mistislav Rostropovitch, Daniel Barenboïm, Rafael Kubelik, Armin Jordan, Michel Piquemal, Michel Corboz, Marc Soustrot, Sébastien Billard… Her activities lead her to many festivals, recordings and broadcasts for radio (France-Musique...) and tv.
​
She obtained the Certificat d'Aptitude, and teaches atConservatoire à Rayonnement Régional de Boulogne-Billancourt and Pôle Supérieur de Paris-Boulogne since it was created in 2008. She is invited for masterclasses (Egypt, England, Canada, Corea, Turkey...) and manages teachers training for harp Diplôme d'Etat and Certificat d'Aptitude (C.N.S.M.D. Paris and Lyon). She is also a collection Director for Billaudot Editions, the President of Association Internationale des Harpistes et Amis de la Harpe and Artistic Director of Festival d'été de Gargilesse (Indre) founded by Pierre Jamet .